LAFW: Vanessa Simmons & Candice Cuoco's Bad Butterfly Fashion Show
by Jasmin A.
Vanessa Simmons and Candice Cuoco joined forces to deliver a powerful fashion show during the Los Angeles Fashion Week. The line featured women of all shapes, heights and ethnicities. Bad Butterfly is a line for every woman and based on what was displayed on the runway, it shows.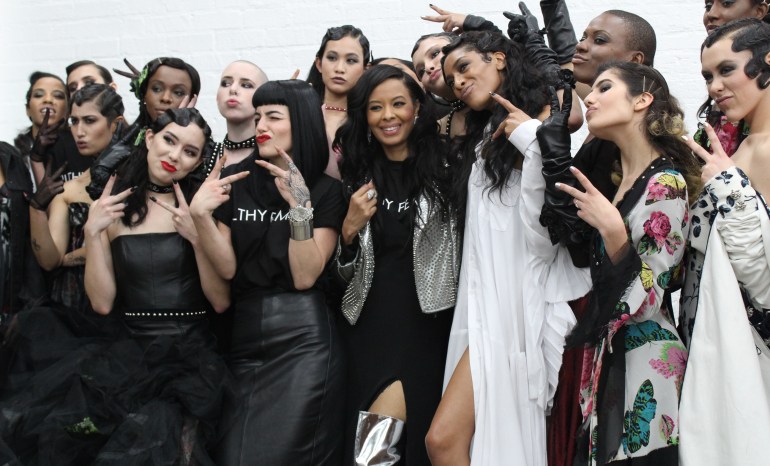 Prior to, Vanessa had a successful shoe line called Pastry alongside her younger sister, Angela Simmons. While Candice has a background in fashion and design. She was also a finalist on Fashion Runway Season 14. The two met while on the set where Vanessa was a judge and Candice was a contestant. Fast forward to present day and the ladies are making moves in the right direction with Bad Butterfly. The fashion designers have promised to offer more where that came from in the near future.