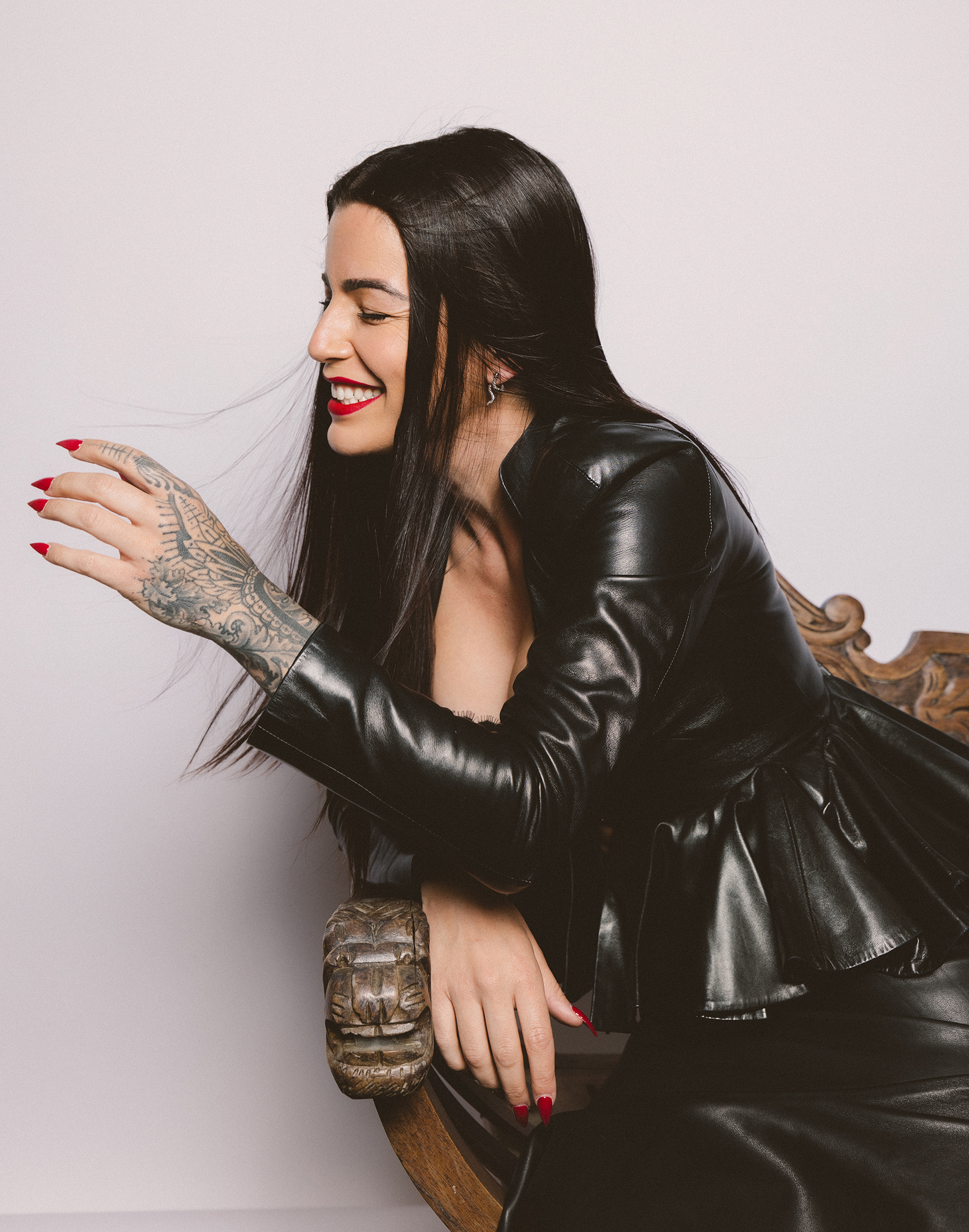 From her fierce style, to her unshakable tenacity, CANDICE CUOCO is a walking embodiment of her seductive fashion philosophy. An artist first and foremost, Candice thrives off creativity and a passion for design, and her unique ability to blend the beautifully dark and deeply romantic has led to rapid success.
Since founding her first fashion label at just 25 years old, Candice has shown at New York, London, Paris and Los Angeles Fashion Weeks, designed custom garments for stars including Lady Gaga, Beyonce, Nicki Minaj and Banks, been featured in major fashion magazines, and sold out a collection at London's iconic Selfridge's department store. In 2015 she has was hand-selected to compete on television's Project Runway, culminating as a finalist, and in 2018 was invited back for Project Runway All-Stars.
Candice has proven time and time again that her life and her career will be run on her own terms, and that she won't give up until she's satisfied her harshest critic: herself.
Before turning to fashion, Candice pursued a variety of 9 – 5 jobs, including training as a nurse, but found herself depressed in all of them. Candice credits her daughter with helping her to re-evaluate her career goals. "She is going to look up to me. All women look to their mothers for what it is like to be a woman and what it means. At every single job I had, I was so miserable – I left miserable, I came home miserable, and so she only saw me miserable. That is not what life is supposed to be. Not for my daughter, not for me, not for any woman."
"That was a turning point for me in my life and career. I realized that creating was what I wanted to do for the rest of my life, and nothing else was going to fill that void – no man, no woman, no job or night out, no fling, first love or last love. The only forever that makes sense to me is my kids and my career."
With that, Candice enrolled at the Fashion Institute of Design and Merchandising (FIDM) in San Francisco, and the rest was history. It's a remarkable turnaround for a woman who has had to fight for everything she has accomplished, every step of the way. But it's that fight that, in the end, defines Candice Cuoco.
"It's like being in a very dedicated and committed relationship with yourself and your life. Screw boundaries and boxes that society likes to place women in. Forget being softer and more polite because it's some person's ideal version of what a 'real woman' is supposed to behave like. Misbehave, raise eyebrows, MAKE AND BREAK YOUR OWN RULES, be proud of your own mistakes. Love every scar like it's a kiss from the moon. Let no person make you believe you are less, because you are more. AND NEVER BE SORRY for being more than most can handle. We were never meant to be handled, we were meant to live, love, and be loved. I believe in the strength and courage of women. I am woman, and I am fucking proud."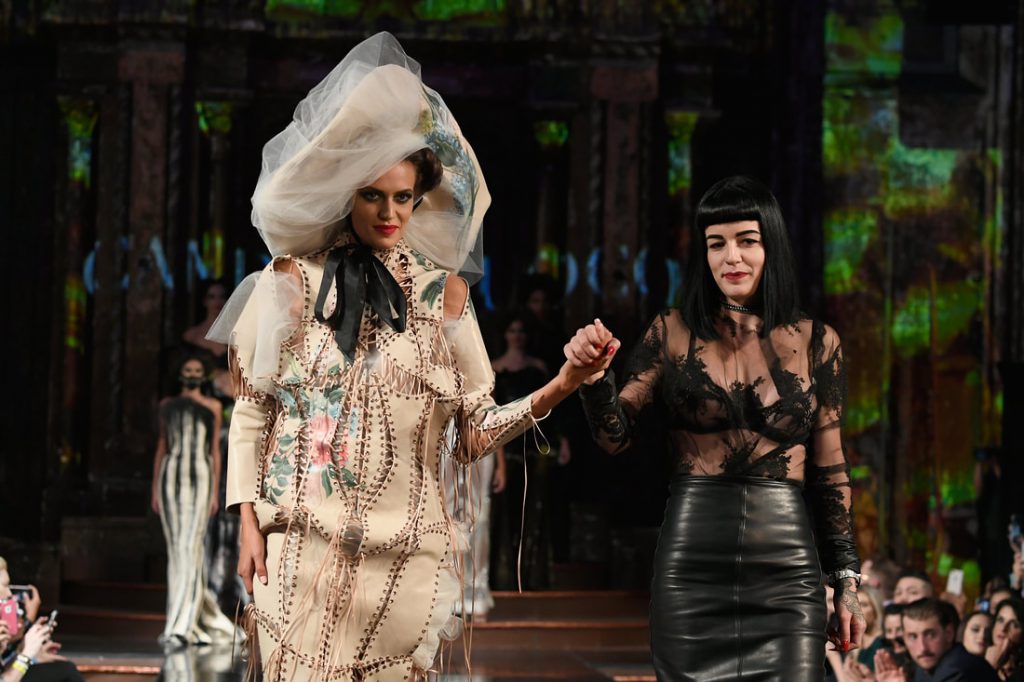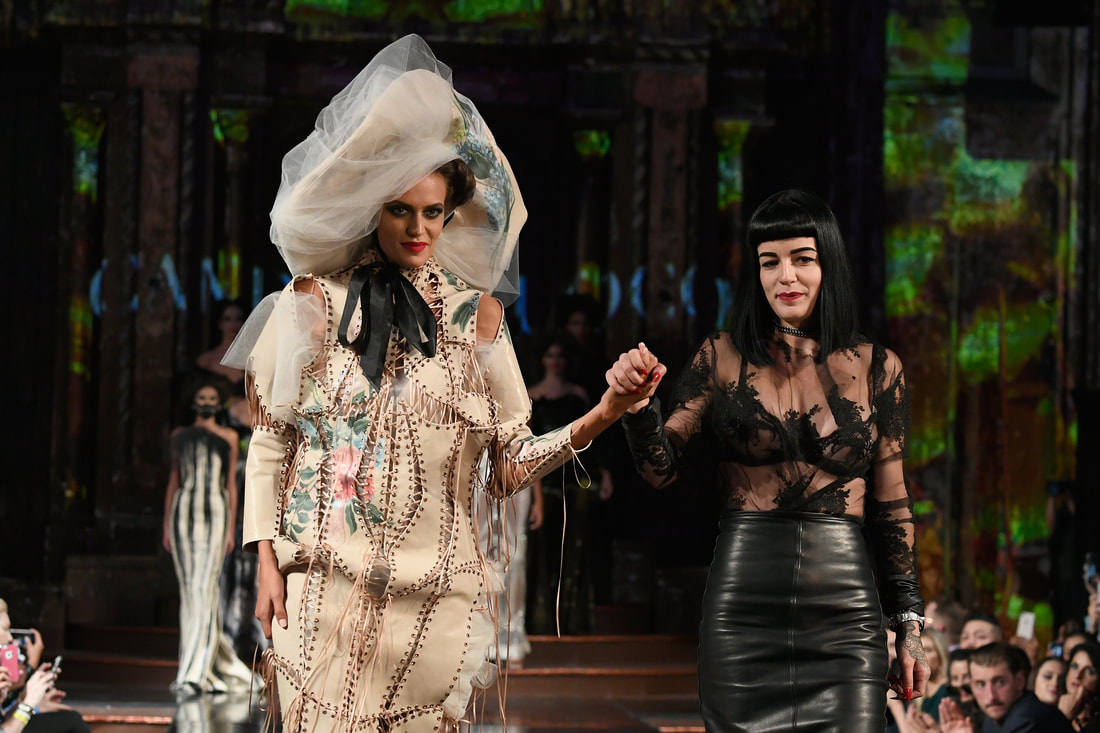 CANDICE CUOCO has appeared on-schedule at Mercedes Benz New York Fashion Week, as well as at London, Paris and Los Angeles Fashion Weeks. Her pieces have been sold in stores worldwide, including a sold-out collection at Selfridge's in London. Candice's work has been featured in Vogue, ELLE, Marie Claire, and Glamour magazines. She has designed garments for celebrities throughout the entertainment industry, including Lady Gaga, Beyonce, Nicki Minaj, Banks, Bella Poarch and Kat Von D. In 2020 she was selected to design a custom look for Lady Gaga to wear to accept her lifetime achievement Tri-Con VMA award.
Candice was a finalist on the 14th season of Project Runway, during which she was regularly selected as a top designer. In 2018 she was invited back for Project Runway All Stars.
The San Francisco Fashion Awards have honored Candice as "Designer of the Year", "Best Emerging Designer", and "Most Stylish". When Candice took her first collection to market at Project Womens' she was selected as "Best Designer".