Bay Area fashion designer Candice Cuoco is taking the world by storm, with her styles making their debut on runways in all the world's fashion capitals. From London, to Paris, and even to New York after clinching a spot as a finalist on Project Runway Season 14, Candice is a force to be reckoned with, leather pants and all.
Candice's career didn't begin with a straight shot down the runway, however — her formative years were marked by personal obstacles and conflicts at home. She remained headstrong despite balancing the difficulties of young motherhood with a few uninspiring jobs that left her yearning for something that would allow her to invest her in passion for creating.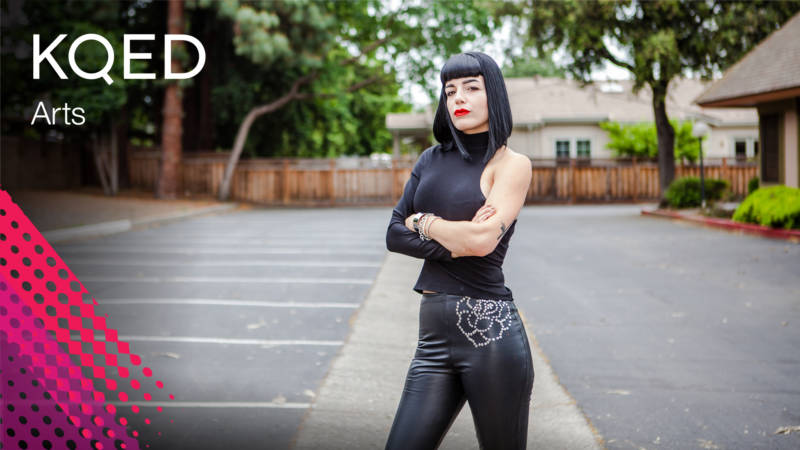 "When you come form such a lonely place, you find yourself. And when you're left in this empty darkness and all you have is yourself, you grow really strong," Candice says. "I think that beautiful things come from hardships."
Those hardships led her to FIDM, where she channeled her experiences into the aesthetic that would draw the attention of the public and Project Runway judges alike – black, leather, structured pieces for the woman with a taste for the avant-garde.
"Black tells a beautiful story of my past and who I was, and who I am," Candice says.
Her unique style and edgy eye brought her to New York Fashion Week as one of the four finalists on Project Runway's 14th season. Candice's success both on and off the runway has gained her fans from Mel B to Vogue Magazine,  yet she keeps herself grounded by holding those she loves close – her friends, family and two young children.
Photos: Travis Jensen